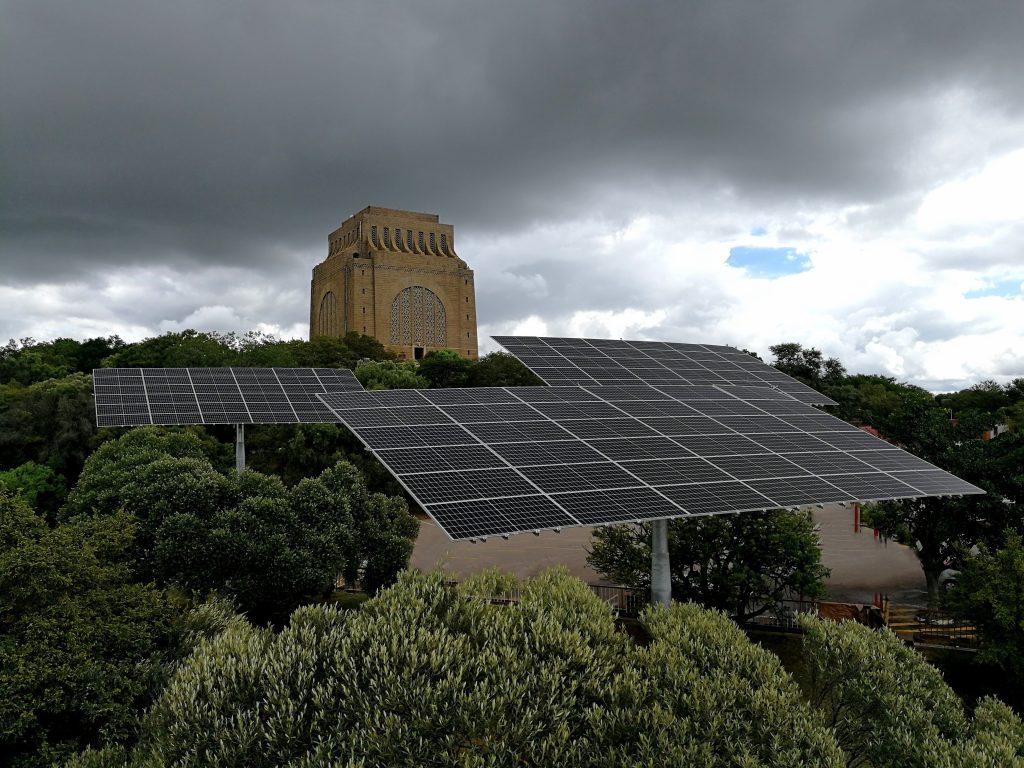 The majestic Voortrekker Monument is situated in a nature reserve in the Pretoria (Tshwane) region, South Africa. It is a unique Monument which commemorates the history of the Afrikaner and of Southern Africa. Today it is the most visited heritage site of its kind, and one of the top ten cultural historical visitor attractions in the country.
The Voortrekker Monument embarked on their renewable energy journey and became one of the first South African historical sites to install renewable energy at their premises.
Their hybrid grid tied solar solution for own consumption includes 3 DEGER D100 dual axis solar trackers, each fitted with 36 Canadian Solar 430W modules. The installation has a capacity of 46.44 kWp.
In order to sustain the standby requirement, with a generator and fuel saving functionality, a hybrid inverter with battery bank was utilized.